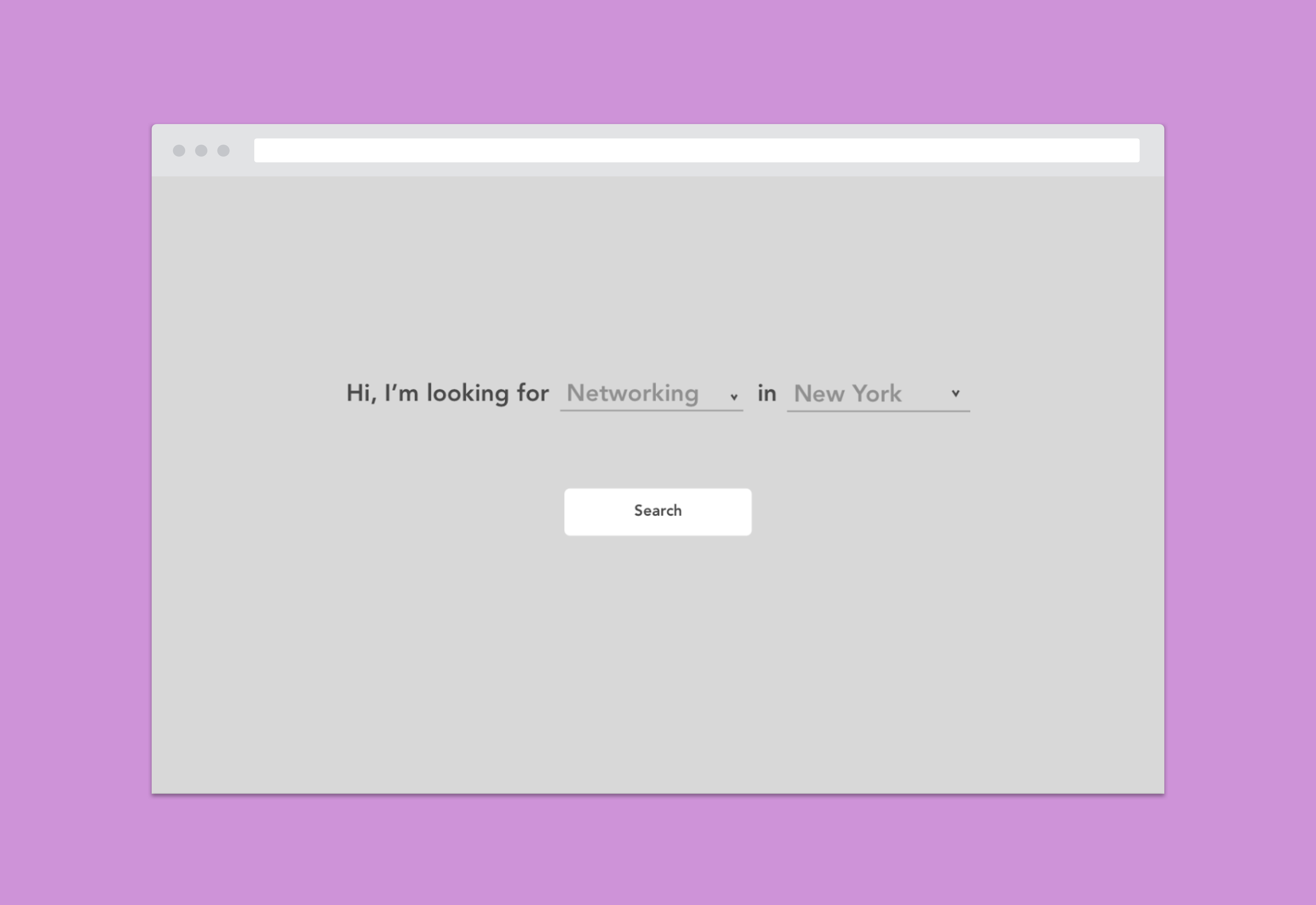 In November 2018, I participated Hexagon's Hackathon, HexHacks. The challenge was Promoting Underrepresented Communities In Tech. Me and my teammates were grouped together to build a resource for women that are new to tech to help them discover events and communities within their area. My role was to create the wireframes of the app.
Build a resource for women that are new to tech to discover events and communities in their area.
1 Day (November 3, 2018)
Jane Park, Chelsea Casareale, Caroline Lukins, Melissa Alzate, Annemarie Fulcer, Lynn Hwirin Park
UX Designer: Competitve Analysis, Wireframing
For women just entering the tech industry, it can be difficult to find a community and the resources needed to succeed. New to the industry, most do not know what exists, where to start, or what terms to search for. Finding relevant and reliable information for women in one streamlined place can be very difficult and frustrating. Most companies are predominantly male-led and this can lead to feelings of intimidation. Ultimately, these issues can lead to the halting of professional growth of the individual, a factor contributing to imbalance of representation.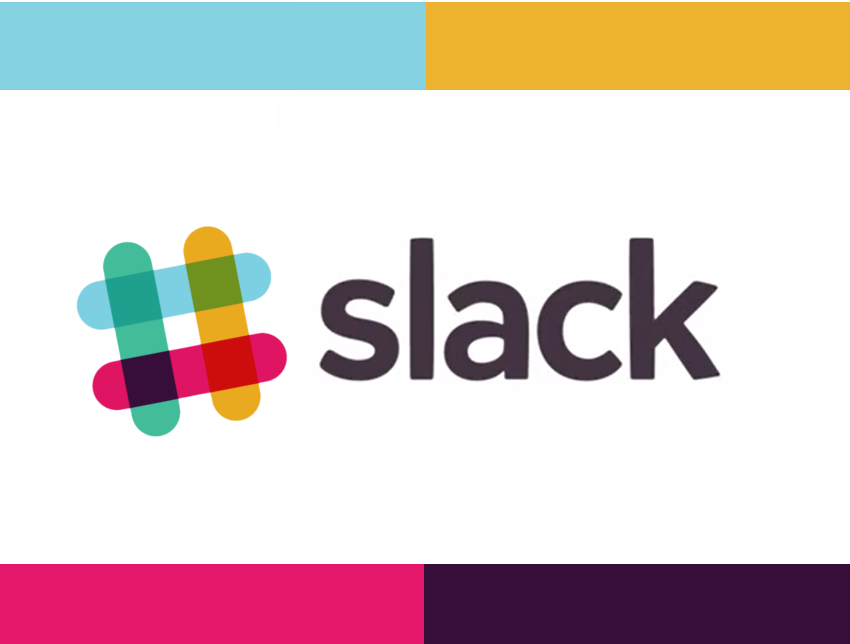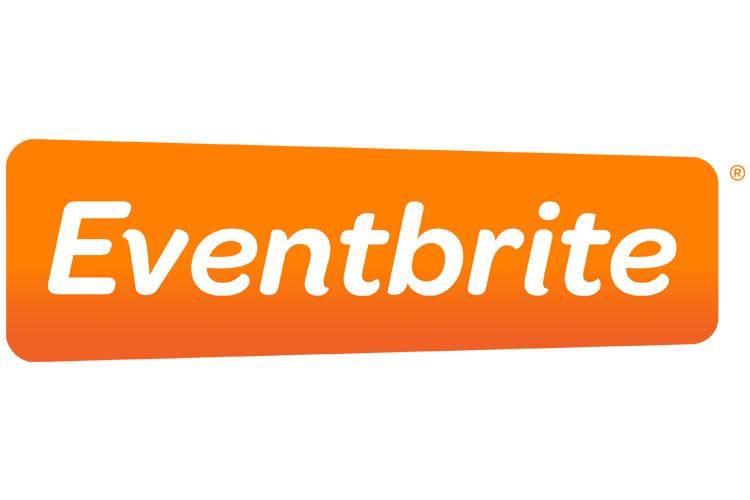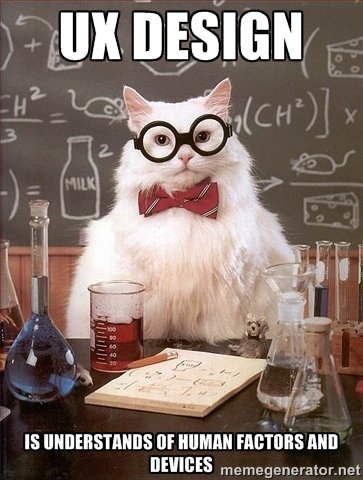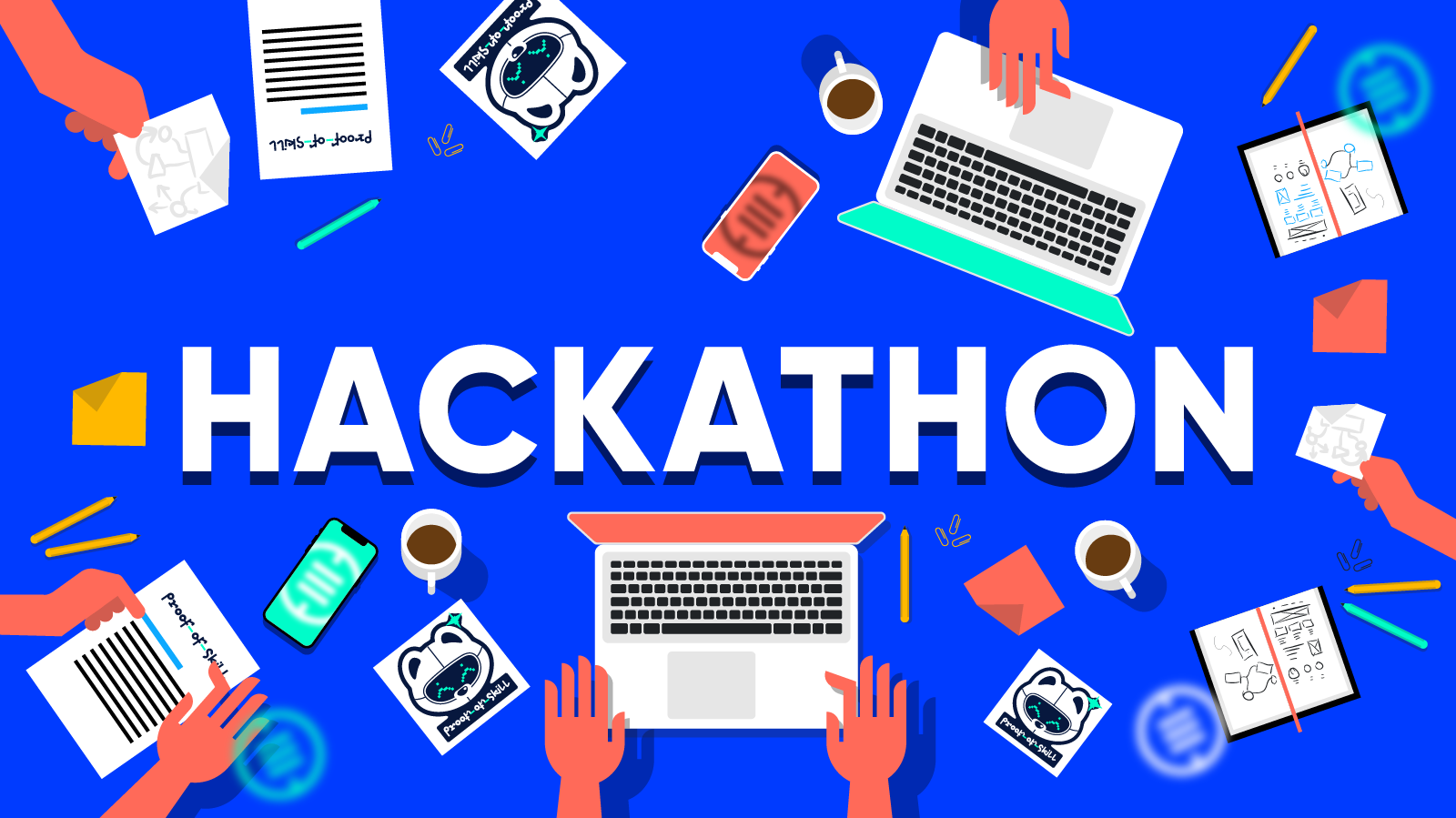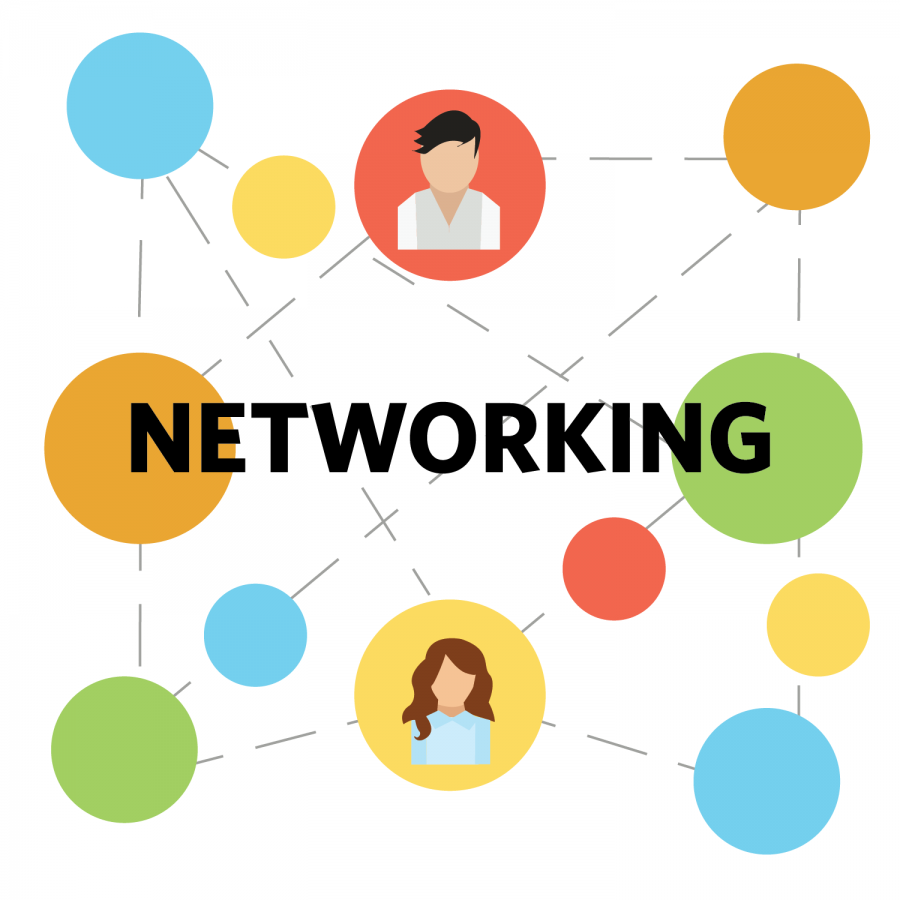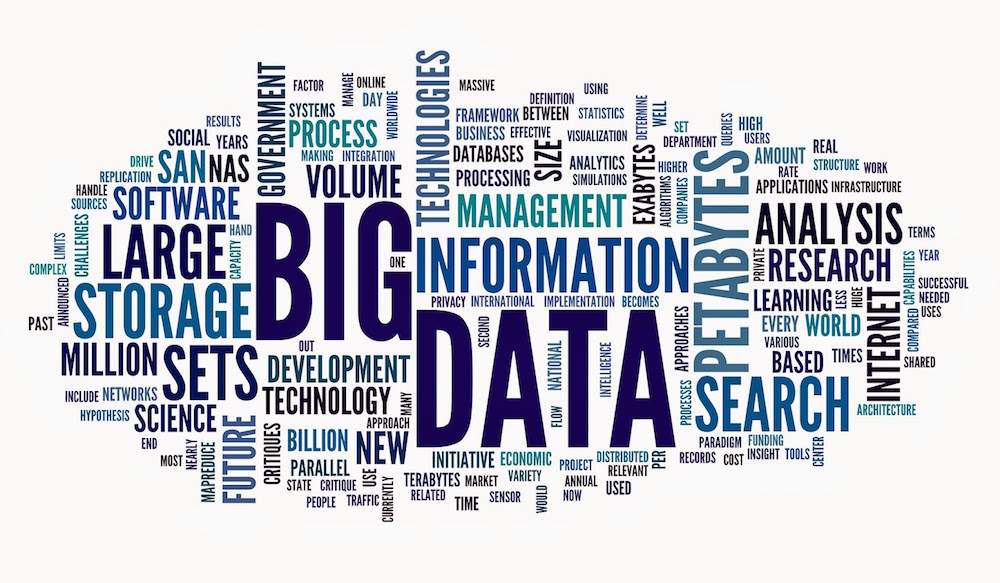 With an overwhelming array of options, facets, and terms to go to. We try to narrow it down that here should be one hub that women can go to for getting involved.
We conducted informal interviews regarding the difficulty of finding events for women in tech, we came up with a persona to represent our user and her goals. Some of the themes that overlapped were:
They know their general interest field, but not the specifics areas they like
They need assistance getting involved in their professional community as they pursue their goals
After we gathered our data from the interviews, we created a user persona to fit those criterias.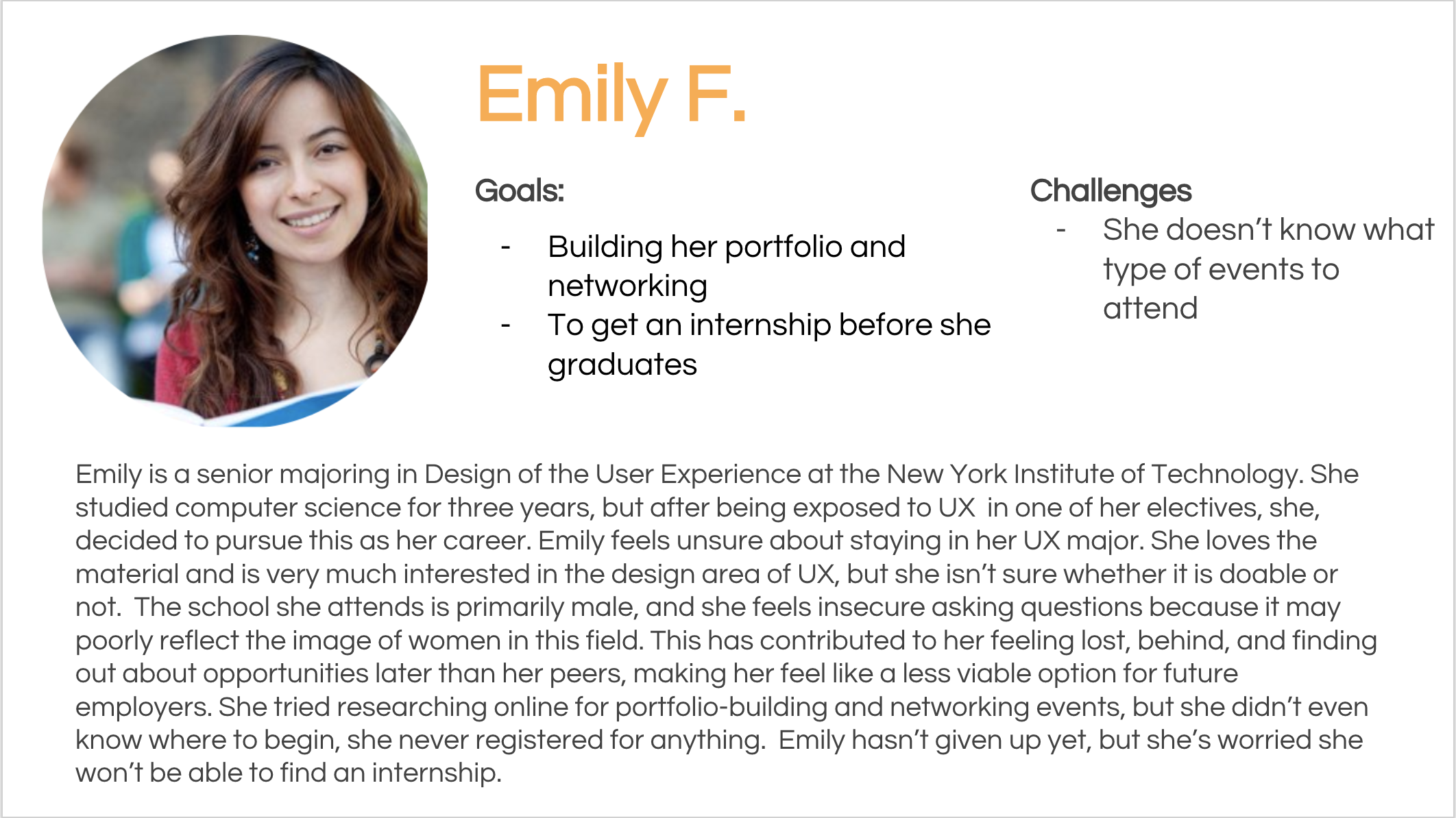 The approach is to have the search be more human than a generic search. The user response will be more receptive when the questions and results are phrased in human-like conversations.
By Industry? NO → By Something Human
By Skills? NO → By Interest
By Event Type? NO → By Location
By Social Connections? NO → By Date
By Company/Event Sponsor? NO → By Industry
By Popularity (community sourced)
By Audience (size and demographic)
By Audience (size and demographic)
We started to brainstorm ideas on search filters, how would the user go about searching for their specific needs?
Primary Filters
Location
User input with autosearch and gelocation
Event Type (motivation)
Network
Work on my portfolio
Learn about industries
Develop my skill
Find mentorship
Perfect for
Recent grads
Landing first job
Working on my skills
Building a better portfolio
Looking for mentorship
Industry deep divind
Getting inspired
Secondary Filters:
Skills & Interest
Design: UI/UX Design, Visual Design, Graphic Design, Motion Design
Technical: Software Engineering, Front-End Developer, Back-End Developer, Full Stack Developer
Product: Product Management, Product Designer
Branding
Sort
By date
By size
By popularity (upvote function)
After establishing the concept of the app, I started to sketch our wireframes.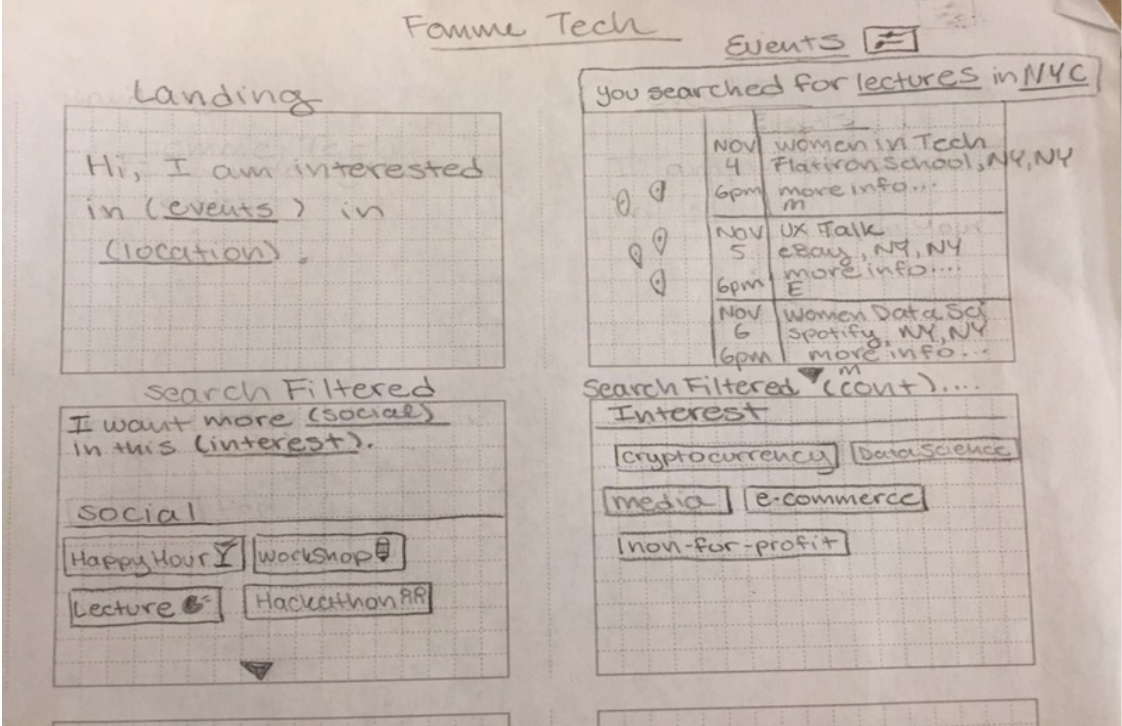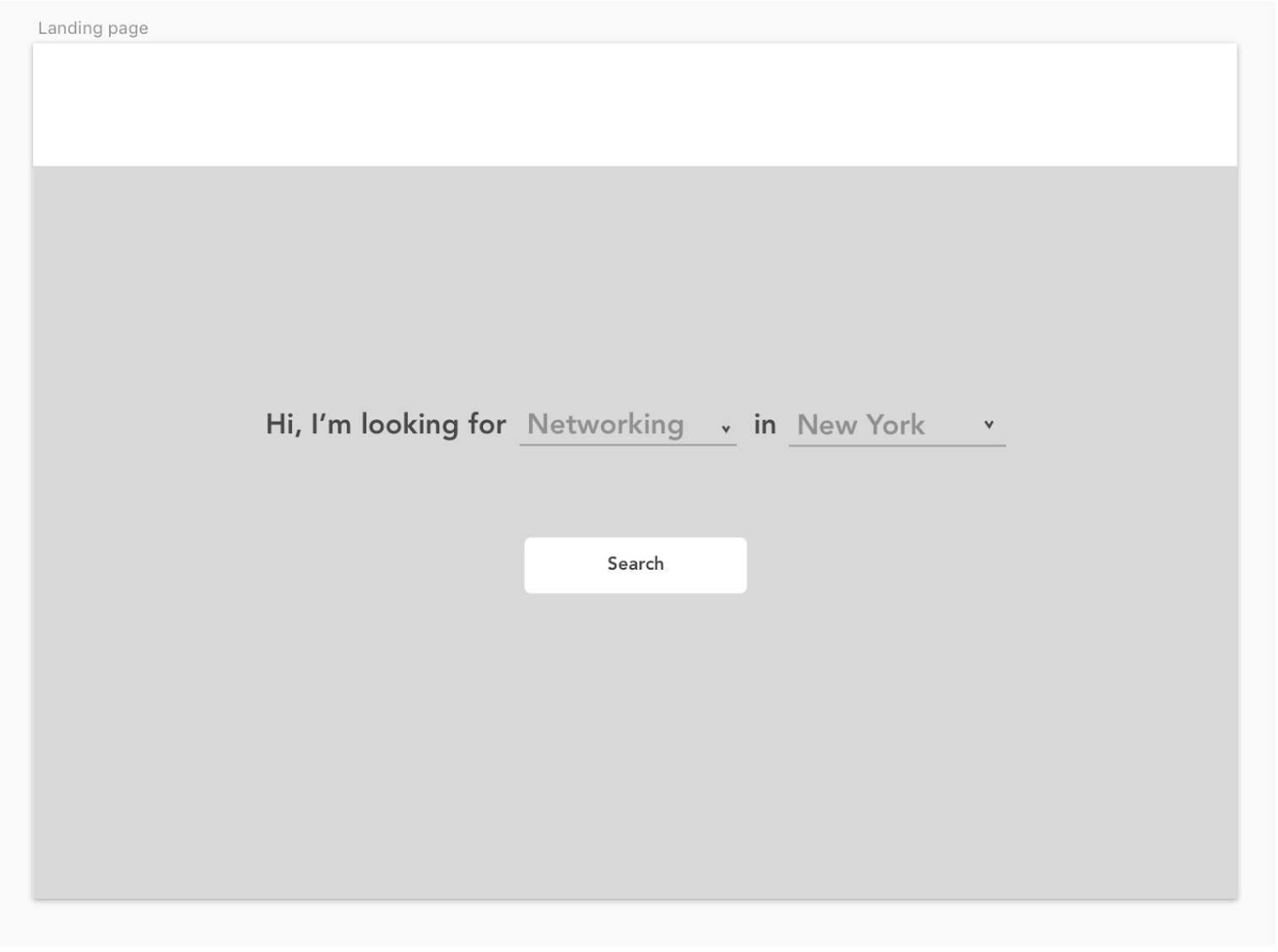 Click to view
The main page of the app. The search's is in a human-like greeting. The User can fill out what their needs are.
Technical Requirements
Web Apps are totally viable!
This app would need to pull in embeds from popular event sites (ie: Eventbrite) and Google Geolocation API
Help women entering the tech industries find relevant events, information, and resources
Help them get into and stay interested the tech field
Ultimately contribute to correcting the imbalance of gender representation in tech companies
The improvements that we would have liked to add are features for a "Premium" membership. With that, it would include a mentorship connection for women in tech to start out.
I had a really good time participating in this Design Hackathon. It was really fun to get some hands on experience on how to come up with a concept, then work on research, to execution on the design of the product with a team. With the limited amount of time we had, it was hard to "trim down the fat" of the concept of this project. But given how much time was given to us, I think we were able to achieve our goal and create an MVP.